2016 RACV Fly the Flag
Western Tour
13 - 19 March 2016
---
Welcome to the web site for the RACV Fly The Flag Tour. The 2016 RACV Fly The Flag Western Tour is from Sunday, 13th March to Saturday, 19th March starting and finishing at the Ultima Function Centre in Keilor. The event is organised by the All British Classics Car Club in partnership with the RACV. Participants are encouraged to post their pictures on the Fly The Flag Facebook Page.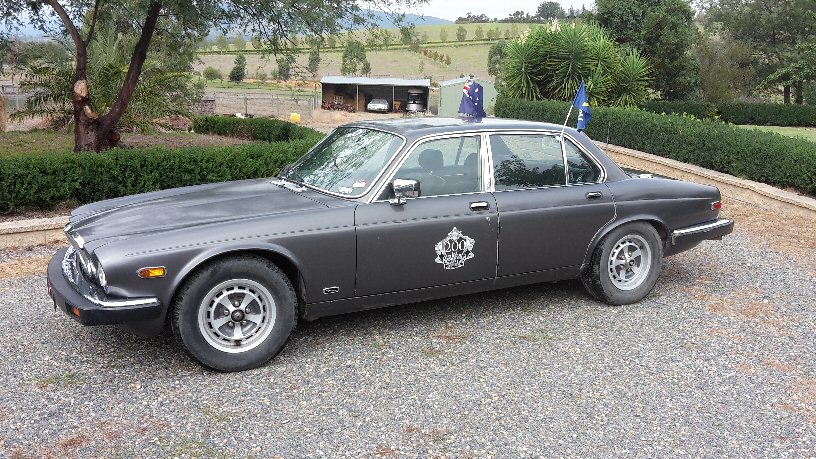 Above are a few of the cars on the 2016 tour.
(Slide mouse over the image for a description below in the status bar)
or see pictures on our Facebook page
Those on the Tour may recall seeing Gordon Lindner everywhere with his camera. He has documented the event very well indeed, and he has offered a link to his collection of photographs for all to see. Thank you, Gordon.
The Tour stop at Mooramong Estate made the WIN News in Ballarat as well.
Itinerary 2016
From Keilor through Linton, Hamilton, Dunkeld, Port Fairy, Warrnambool, Pt Campbell, Princetown, Colac, Geelong, Skipton, Mooramong, Ballarat, Creswick, Daylesford, Trentham, Woodend and finish back at Keilor.
Entry fee
Entry fee is $395 per person. This fee includes all dinners, six breakfasts, four lunches and entertainment (other meals are not included). Includes entry to Mooramong and other attractions en route. Each car participating receives a rally badge and other RACV travel materials. Vehicles must complete the tour to be eligible for prizes.
Accommodation
Accommodation of all types is available in every town. There is a wide variety from on-site cabins through to B&Bs and motels, both budget and four star. The local tourist centres in each town can help organise your accommodation and in most instances will book for you. Booking accommodation is your own responsibility. Book early to ensure you are guaranteed accommodation. Details are in the rally brochure.
Notes
All pre-1982 Veteran, Vintage and Classic vehicles are eligible to enter. This includes motorcycles and commercial vehicles. Registered and club permit vehicles are both welcome. We are again limiting the tour to 200 vehicles. No dogs, please!
---
The Fly the Flag Tour is proudly sponsored by RACV.
Organised by the All British Classics Car Club.
Supported by the Association of Motoring Clubs and the Federation of Veteran, Vintage and Classic Vehicle Clubs.
---
Check out our new Facebook page (button on the menu on the left of the page). Please share your comments and pictures.
---
Judging results
The judges recognised the following participants: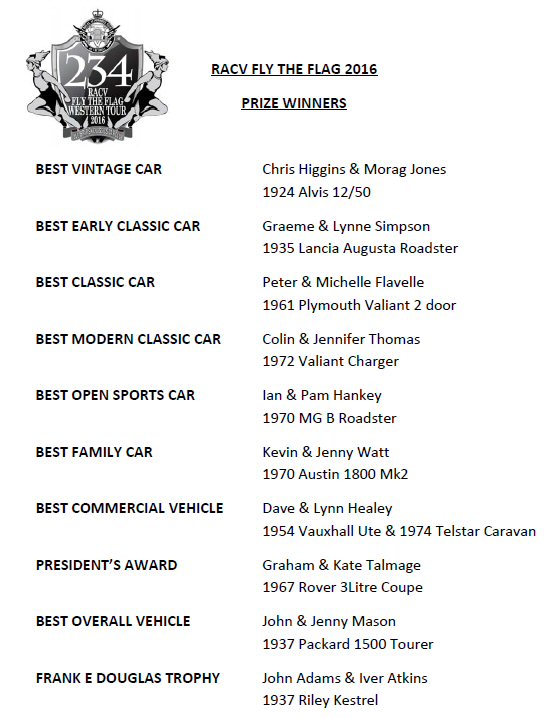 ---
Tour Marshals
The Tour could not function without the help of the volunteer marshals. Thank you, one and all.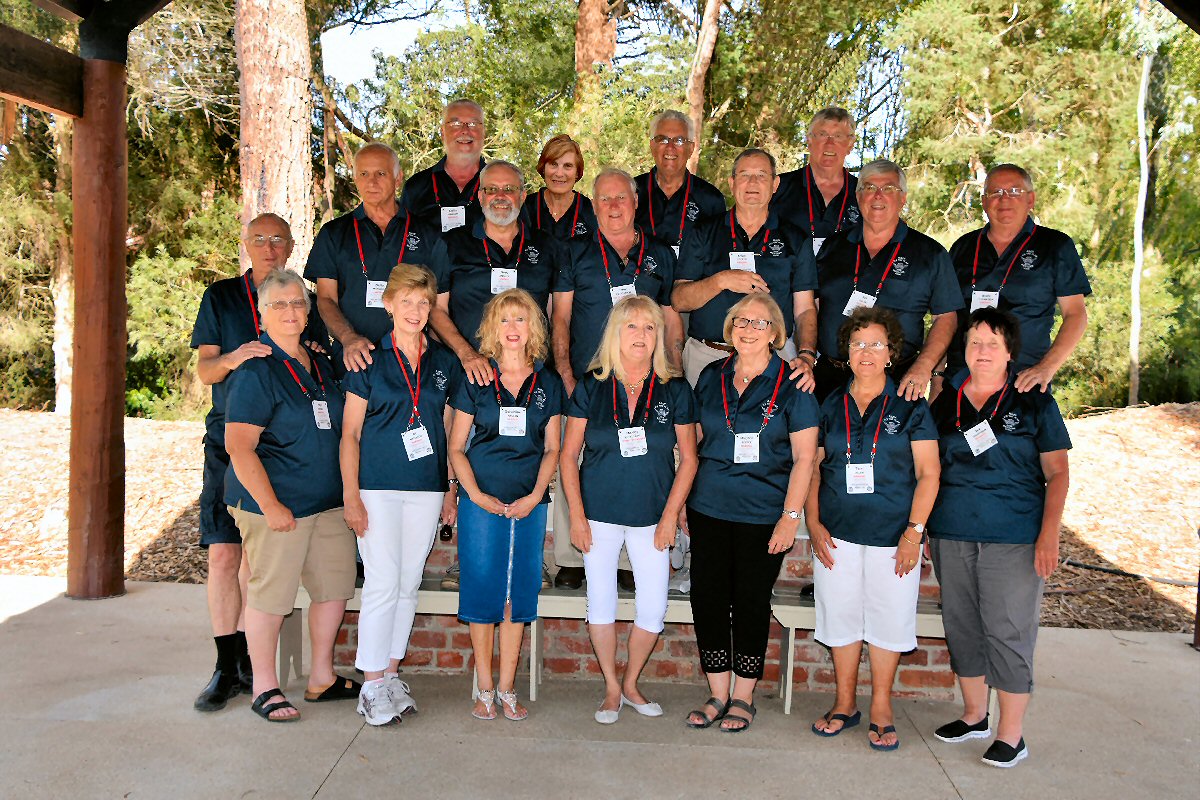 ---